Subcon Laser Cutting Ltd – based in Nuneaton, Warwickshire continue to invest in new technology and other aspects of the business to exceed customer expectations and maintain their leading status. We visited MiM Gold members Subcon Laser for an interview with General Manager Tom Mongan and a look around. 
The multi-award-winning Warwickshire based company Subcon Laser Cutting Ltd is one of the leading manufacturing service providers in the UK. They offer high quality and reliable laser cutting services and have done so since the company was founded by Bill and Christine Brown in 1988.
The leading laser-cutting company has a number of achievements in regards to having the latest technology in the sector. In the reception of the company headquarters in Nuneaton, you are greeted by a number of framed images from the production line. One of the images captures a Laser Lab three-dimensional laser taken in 1995, with its unique cutting head Subcon Laser was the first company in the UK to have this technology. This perfectly complemented the two-dimensional laser systems and helped maintain Subcon's position as one of the UK's premier laser cutting companies.
Further down the line in the company's history, they were also the first to invest in a Trumpf Brightline eight kilowatt fiber laser with Cooline technology, to produce incredibly detailed components in much thicker gauge material. To add to this, they were the first company to install a first of its kind Nitrogen Generating System.
More than 30 years on, Subcon Laser continue to invest in the latest technology to stay cutting-edge. One of their recent investments includes a one million pounds spent on a Trumpf Laser TruDisk 1001, a fiber laser that proves to be more energy-efficient and creates cleaner cut edges to eliminate further processes. Wondering around the company factory, we had a look at the latest laser technology and spoke to Marek Kurzynski who operates the new laser. He said:
"Our newest laser is better in terms of performance and efficiency. The bigger touch screen control makes it easier to use, productivity also increases when compared to older machines. I also like the active speed control which constantly monitors the kerf, this means the laser is constantly operating at the optimised feed rate rather than relying on fixed parameters set by the operator" 
Subcon now has five 2 axis systems, consisting of three fiber lasers and two CO2 lasers, it also has two state of the art 5 axis laser systems, all backed up with both 2D and 3D laser scanning technology.
Investments into the company do not stop there, an extension of the factory is already underway to add extra processes, this will allow Subcon to produce more products in a smaller time frame, due to the extra space.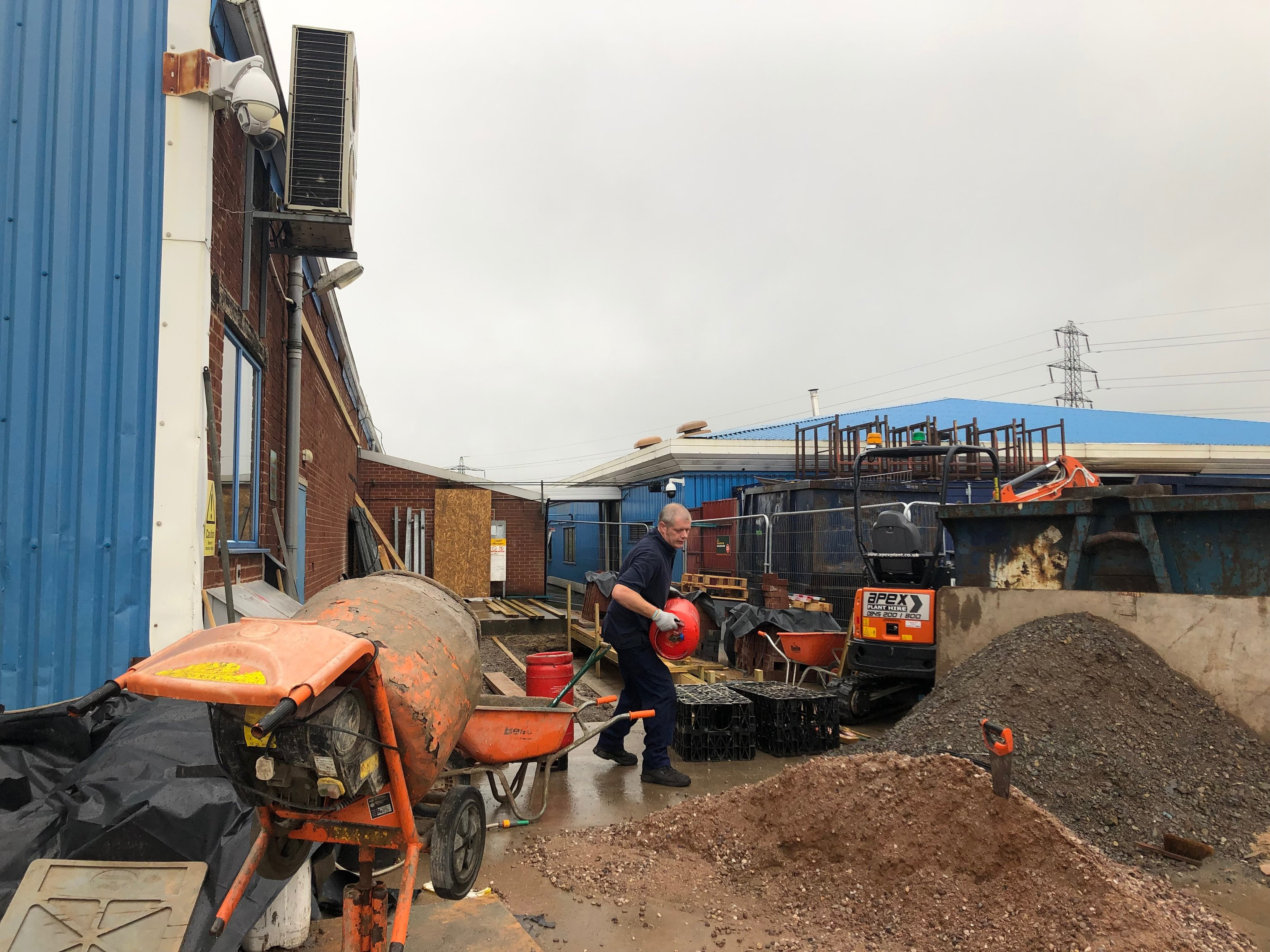 Plans are already in place to purchase a new Nitrogen Generating System, as the current one is five years old, Subcon is committed to getting the latest technology. With this type of Generating system, atmospheric air which contains around 78% nitrogen and 21% oxygen is compressed and filtered. Nitrogen is separated from the compressed air by selective permeation, where oxygen and water vapour is removed and returned to the atmosphere while nitrogen gas is discharged under pressure into the distribution system.
After a look around the factory and discussion on the company's latest investments, we sat down with General Manager Tom Mongon who has worked at Subcon Laser for the past twenty-six years. He mentions that the newest fiber laser by Trumpf is their most powerful laser to date:
"We just invested one million pounds in the very latest generation Trumpf ten kilowatt fiber, which is our most powerful laser to date. So in our thirty-one-year history, as lasers have evolved, we have always kept up to date with the latest generation that is coming out."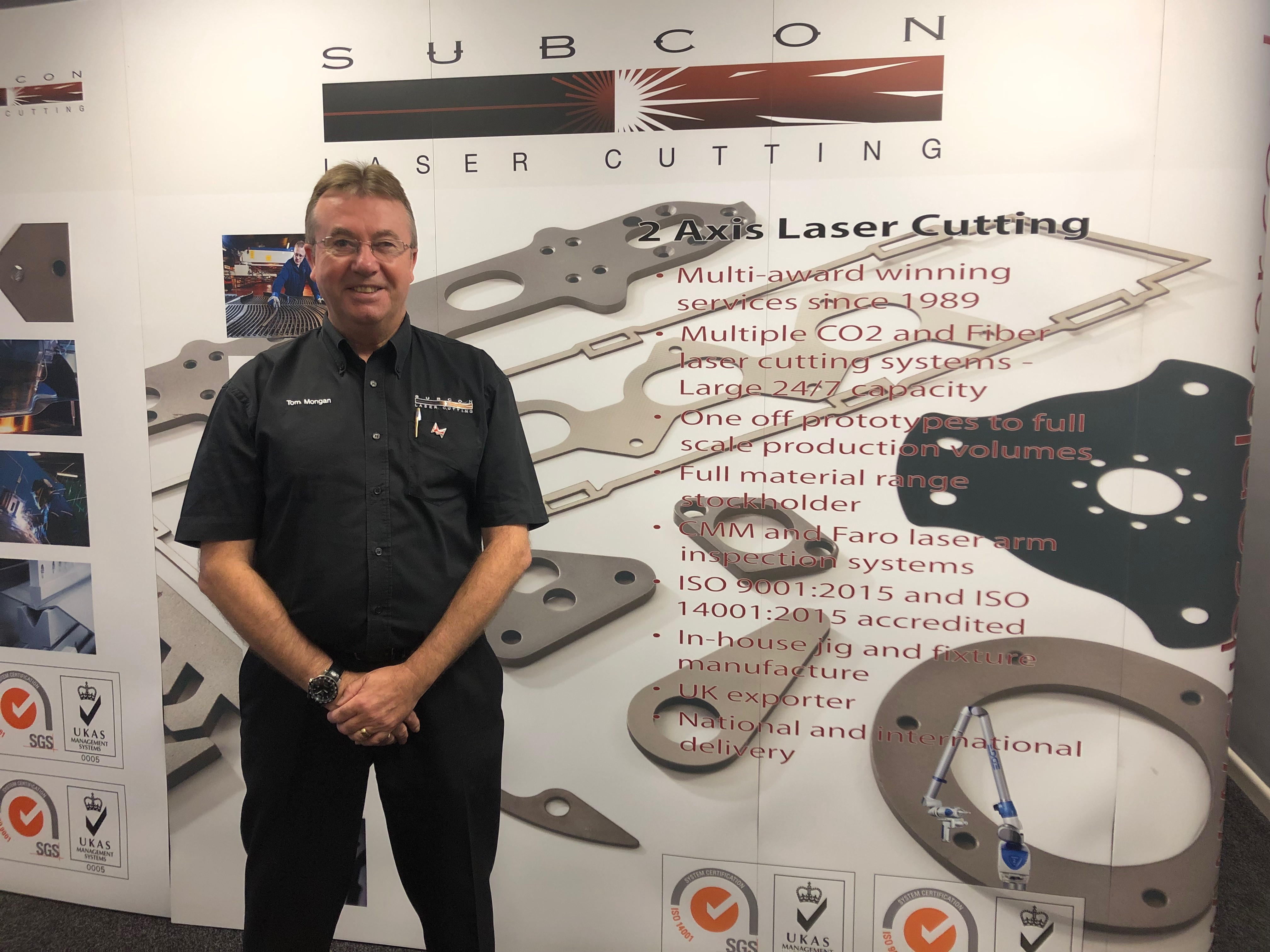 We then spoke about the Nitrogen Generating system the company plans to invest in. With the current circumstances of the environment, Tom mentions by purchasing the system the company will be more environmentally friendly:
"With all of the new lasers, we need to generate more nitrogen. The new system will cost more than half a million pounds, however, it has a huge benefit to the environment. Instead of nitrogen being shipped in on lorries to fill big cylinders, we are producing it ourselves, greatly reducing our carbon footprint."
In the run-up to Brexit, it may be common for companies to be reluctant to invest. However, like many other Made in Members, Subcon is positive of their company's position in the market. Toms said:
"It is a sizeable sum of money we have decided to invest in the company and you have the added problems of Brexit and with no one knowing whats going on. However, SMEs like ourselves and those part of the Made in Group have very positive news in terms of investing". 
Subcon Laser creates important products for companies all over the UK, one these being the floor grilles at Westminster Abbey. The recent investments into the company are the reason why they are able to maintain their status as one of the leading laser cutting services. Investment and expansion at Subcon are ongoing not only in the very latest equipment but also into its processes, with Industry 4.0 technology being rolled out across the shop floor replacing the need for Job Cards, drawings, and paperwork.